Best open source apps for Android phones and tablets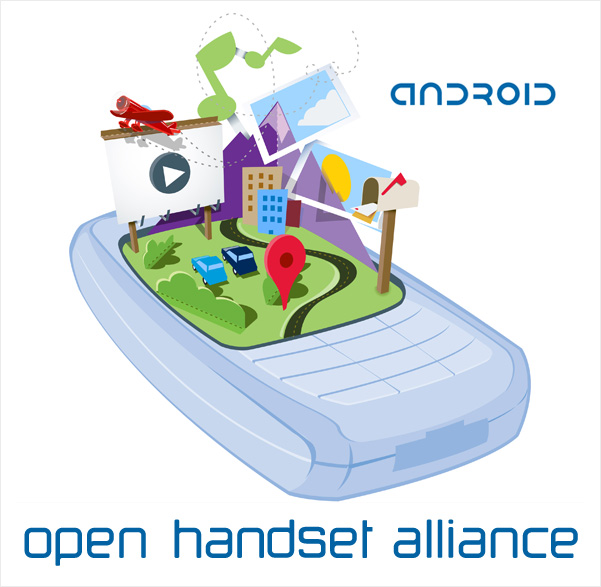 There are many reasons to look into open source apps for Android or any other devices you might use. You might be interested in privacy, money savings, or just like to support the open source community for all they do. Perhaps you don't have any particular reason for it, but just happen to find that open source apps work better than the competition. No matter what the reason, we have all the best open source apps for Android.Before moving on to the apps, it is important to mention that Android is
technically open source.  The Android Open Source Project is the basis on which all Android software is created. Each manufacturer and carrier adds their own customizations, however, so you can't quite consider your phone or tablet's operating system to be open source unless you can access all of its code online. If you want to have an open source version of Android, you'll have to use a custom ROM like Cyanogenmod or compile AOSP yourself (not for beginners!).
Browser – Firefox
Mozilla Firefox is one of the most popular browsers on desktops of all kinds and its excellence extends to its Android app, which has gradually become better and more functional. Its most recent update makes syncing with your desktop versions easier than ever, dumping the old system of inputting codes in favor of a username/password sign-in system.
Much like its desktop counterpart, Firefox for Android can use a great deal of add-ons and themes, which makes it unique among Android browsers. While many add-ons are themselves not open source, you can get along quite nicely just with open source alternatives. If you want LastPass, for instance, you can add that to your Firefox for Android browser.
Download: Google Play Store or F-Droid Market
Honorable Mention: Orweb, which is no longer being actively developed since the Guardian Project is focusing on helping Firefox. Orweb is the companion to Orbot, which is an app that configures Android to use the Tor network for anonymity. Orweb comes packed with privacy features, including seamless integration with Orbot.
Email Client – AOSP Email
The default email app that comes with "stock" Android is very capable, easy to use, and well-designed just like the Gmail equivalent. As part of the open source project, it is itself open source. Now, this is not the email app that comes on many Android devices; Samsung, HTC, Sony, and LG, at the least, each use their own proprietary versions.
We have made the .apk file available to download here for anyone that wants it. This app is Microsoft Exchange capable, which is unique among Android email apps, but you'll have to download the add-on .apk file we have included here as well. To turn these .apk files into usable apps, just download them to your phone (or download from your desktop and email/transfer them to your phone) and then attempt to open the files on your phone. You'll be asked if you're really sure you want to do that since you're not downloading from the Play Store – you do.
Honorable Mention: K-9 Email is another free and open source alternative that is based on the very first Android email client. It has been built on top of that ever since the first release of Android. While it isn't as pretty as the stock Android email client is, it does offer some additional features: better multi-account support, many privacy features such as PGP encryption, and pop-up notifications for new emails.
Texting/SMS – AOSP Messaging
Much like with email, we see no need to get fancy here. Vanilla Android's stock messaging app should do the job for most people and is absolutely open source. Just like email, however, you'll find that most manufacturers end up creating their own, closed source versions. Have no fear, we have the download.
This app has not been developed for a little while now as Google's Nexus phones now ship without it, in favor of Hangouts. You won't be blown away by the interface or features, but you'll know exactly what you're getting.
Honorable Mention: TextSecure, an open source SMS app that is focused on privacy. Along with the basic features one would expect from a texting app, TextSecure gives you the option to use end-to-end encryption and other useful and easy features to protect your privacy and security. You can only download from the Google Play Store unless you can compile code yourself, but they say this is the best way to keep you safe via avoiding tampered files, providing timely updates, and using Google software to listen for messages without eating up your battery.
Instant Messaging – ChatSecure
ChatSecure is an open source instant messaging client built by the Guardian Project, who also has brought you such wonderful tools as the Tor Project and its Android equivalent, Orbot. ChatSecure makes it possible to use Off The Record (OTR) messaging through various popular messaging services. OTR means that if your recipient also is using an OTR-capable IM client, your messages can be encrypted in such a way that neither the messaging service (ie, Facebook or Google Hangouts) nor any hackers/spies can read the content of your messages.
ChatSecure can be used to chat over Facebook, Google Hangouts, Jabber, Dukgo, or any XMPP client. You can verify the encryption of your IM partner as well as whether they are who they appear to be via a Q&A or by sharing a secret fingerprint (not with your actual finger). It has a simple enough interface and a lot of documentation online regarding how to use it when you get confused.
Download: Google Play Store, F-Droid Store, Direct Download
Honorable Mention: Xabber, another Jabber client with support for third parties such as Facebook/Google/VKontakte. It has had an update as recently as January 2014, but still takes its design cues from a very old version of Android and generally reflects less enthusiastic development when compared to ChatSecure. It might be a little bit easier to set up Facebook chat, though.
**Maps – O_smAnd (OpenStreetMap Automated Navigation Directions)
_**
Maps might be one of the creepier apps for those who are leery of Google's data collection, as you are willfully giving up your location to Google, who is happy to tell you that they are collecting your browsing data. However, GPS functionality is one of the most useful things your phone (or tablet) can do and a lot of people don't want to give that up. For that, use OsmAnd, a free and open source map program that provides much of what Google Maps does, but by using OpenStreetMap, a free and user-driven alternative.
You can use this on- or offline, including the navigation features. There is some support for searching for nearby business of various kinds, though you shouldn't expect it to be as comprehensive as Google. A paid version exists and offers a few non-essential features, such as unlimited offline map downloads (you can only do this 10 times in the free version).
Download: Google Play Store, Amazon Appstore, AndroidPIT (best used for paying for paid version w/ PayPal), F-Droid (no longer submitting updates here)
App Store – F-Droid 
We have written a full article on F-Droid before and still recommend it if you are interested in Free and Open Source (FOSS) software for your Android device. Some of the biggest negatives of not using the Google Play Store are:
It is difficult to browse for apps
App updates are nearly impossible
Verifying that .apk files are untampered is very difficult
F-Droid takes care of all these concerns. You can update through the F-Droid app, F-Droid checks the veracity of each app download, and browsing is a cinch. Even better, you'll know that everything you get there is open source and safe. There is no alternative to F-Droid if you want something other than the Google Play Store.
Download: F-Droid
Other resources to find open source apps
While we like to help you by curating the vast selection of software choices out there, you might want to do some browsing of your own. For that, we have a couple of suggestions for you. In addition to F-Droid, we have two other suggestions:
Prism-Break: This website was created as a means to help people secure their privacy in light of the PRISM program revelations in the USA. One of their non-negotiable standards for listing in their database is that the app be open source. This is not going to be comprehensive as Prism-Break also demands strong privacy features, which may not be why you are looking at open source.
Droid-Break: Inspired by Prism-Break, Droid-Break tries to be a more comprehensive database of open source Android apps, regardless of privacy protections (not to say that they are including apps with actively unethical privacy concerns).
Did we leave anything out? Do you want suggestions for a different kind of app? Let us know in the comments!
Featured image by Danny Sullivan (Flickr) from the original announcement of Android.
`); document.write(google); document.write(``); };
`); document.write(google); document.write(``); };
Support This Site
Bitcoin Donations:
18DP9TGdPN5usTKMRMfPk6Q2mSr4mAz8NJ
Litecoin Donations:
LPKQbDPykwjXr5NbXfVVQH9TqM5C497A16