Our Partners
At GettingThingsTech, we have two goals. The first is to help our readers. This means making sure we make an impact by helping you to understand your tech and know how to use your tech to make your life more productive, safe, and fun.
Our main other goal is related: we want to exist! It costs money to run a website. If you want to help us continue to exist, one of your options is to donate. Another thing we are doing is partnering with some of our favorite services. When we recommend one of our partners to you and you agree with our recommendation by purchasing, our partners in turn give financial support to Getting Things Tech.
In that sense, if you are interested in donating but would rather get something in return, buying from one of our partners by clicking through a link below works just as well for us!
A note: we do not recommend services that we do not personally use and believe in. Our goal of existing financially will not conflict with our goal of providing you with the best advice possible. We target partners after using and loving their services, not vice versa.
With no further adieu, meet our current partners!
In our deals and buying guide posts, we include code that inserts an affiliate code to links to retailers like Amazon and Best Buy. That means if you click the link and buy something, we get a small commission (think 1%-5% when I say "small").
Skimlinks is a service that automates the process and keeps me from having to go to each individual retailer and set up an affiliate account. Does it sound cool and convenient? Well, it is. I highly recommend it.
If you use an adblocker or javascript blocker in your browser, these links may not have their affiliate code attached and we will lose that commission. Please consider disabling those on this site or donating instead.
We think Private Internet Access is by far the best VPN (virtual private network) service available. They win on price, privacy protection, ease of use, and support. We use their VPN service on all of our computers and mobile devices. A year of their service costs only $39.95, which is far below competitors. Even better is that Private Internet Access does not keep logs, meaning they protect your privacy in a way that many other top VPNs do not.
To learn more about what VPNs are, click here. Make sure to check out our video on how to fake your location on Android, which uses Private Internet Access.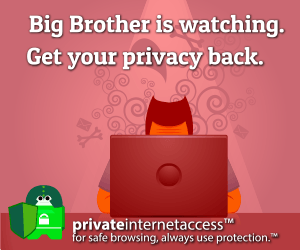 DigitalOcean is a web hosting company that specializes in highly configurable virtual private servers (VPS). GettingThingsTech uses and endorses DigitalOcean for others who want an inexpensive, reliable, and flexible VPS host. Those who sign up for hosting via our affiliate links will receive a $10 credit and GTT will receive credit as well.
`); document.write(google); document.write(``); };
`); document.write(google); document.write(``); };
Support This Site
Bitcoin Donations:
18DP9TGdPN5usTKMRMfPk6Q2mSr4mAz8NJ
Litecoin Donations:
LPKQbDPykwjXr5NbXfVVQH9TqM5C497A16