Your old Microsoft Points are being converted into cash credit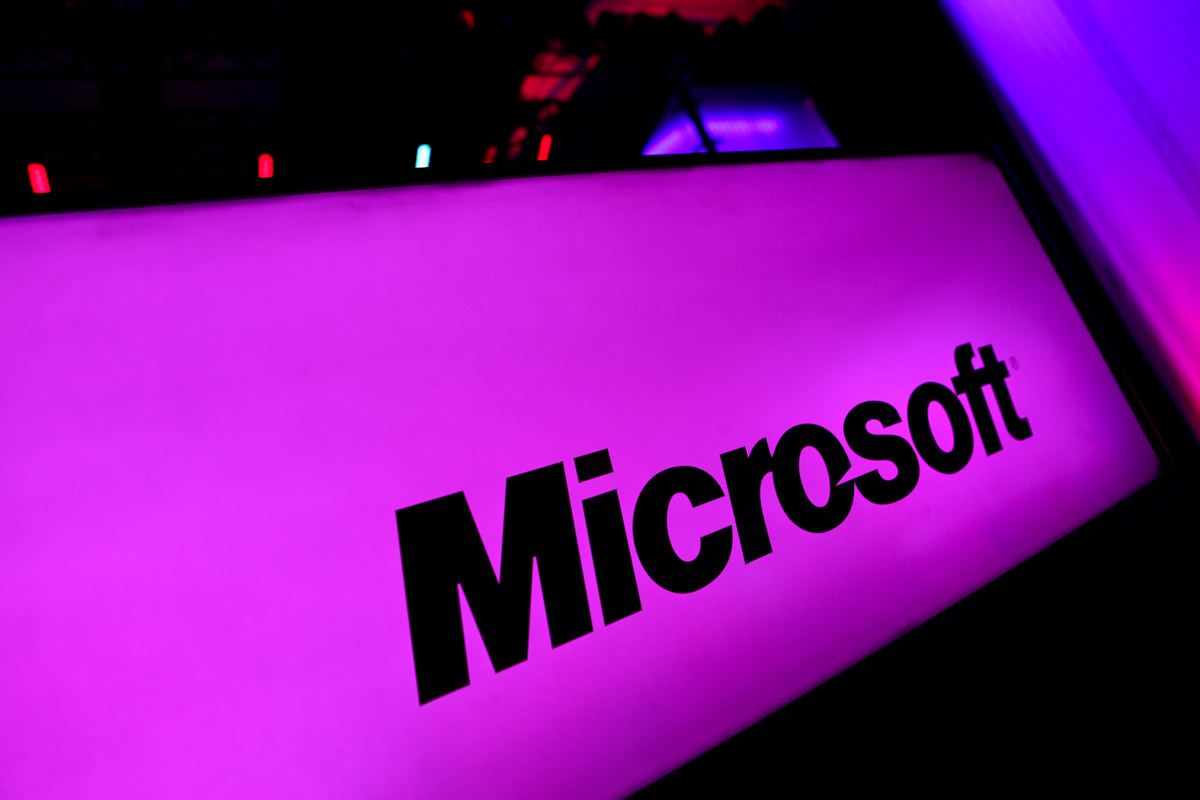 Long-time users of Xbox 360 may remember that the currency for buying game upgrades and the like was known as Microsoft Points. Since these were bought in bundles, users would rarely have a balance of 0 points. All users with a remaining balance of points saw their balance converted into a cash credit that can be used on Xbox Live, Xbox Music, the Windows App Store, or the Windows Phone Store. 
Microsoft announced in August 2013 that this change was coming and users were notified today via email that they have about two years to use their new balance. About conversions, Microsoft has this to say:
To make this a seamless and positive experience for our customers, we have considered many factors to help ensure that the amount added to your Microsoft account is of equal or greater Xbox stores value than your Microsoft Points. The value of Microsoft Points in Xbox stores may not always be equivalent to retail price. Retail price is determined by the Retailer, whereas Xbox stores value reflects the value of Microsoft Points throughout Xbox stores.
While that statement seems to leave them open to highly unfavorable conversion rates, our experience at Getting Things Tech appears to be quite positive. Long ago, we had purchased $10 of Microsoft points and used about 75% of the points. Today, we received a $5 credit. Not a bad investment!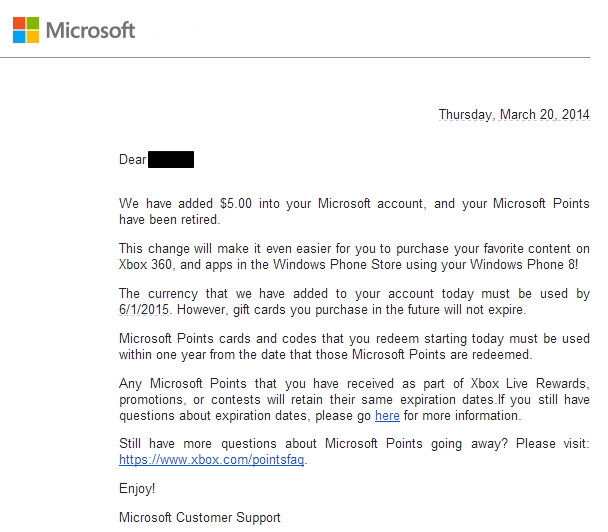 Users that have since quit using Xbox will be especially pleased at this move, as it makes the credit much more easily spent on other Microsoft products, most notably the Windows App Store. Anyone with Windows 8 or higher has access to the Windows App Store and, at this juncture, many of the best apps there cost money. You can spend the points you may have bought long ago for your Xbox there, now.
If you have gift cards or coupon codes in Microsoft Points denominations, those are still redeemable and will be for the foreseeable future. You can spend them on any Microsoft product, including Xbox consoles. You cannot use the credit to pay for subscription content from third parties like Netflix and Hulu. You never could use Microsoft Points for this either, but the USD (or your local currency) conversion may make this seem to be the case.
Did you get your points converted today? Were you pleased with the points to currency conversion? Let us know in the comments!
Featured image courtesy of MIXEvent (Flickr).
`); document.write(google); document.write(``); };
`); document.write(google); document.write(``); };
Support This Site
Bitcoin Donations:
18DP9TGdPN5usTKMRMfPk6Q2mSr4mAz8NJ
Litecoin Donations:
LPKQbDPykwjXr5NbXfVVQH9TqM5C497A16